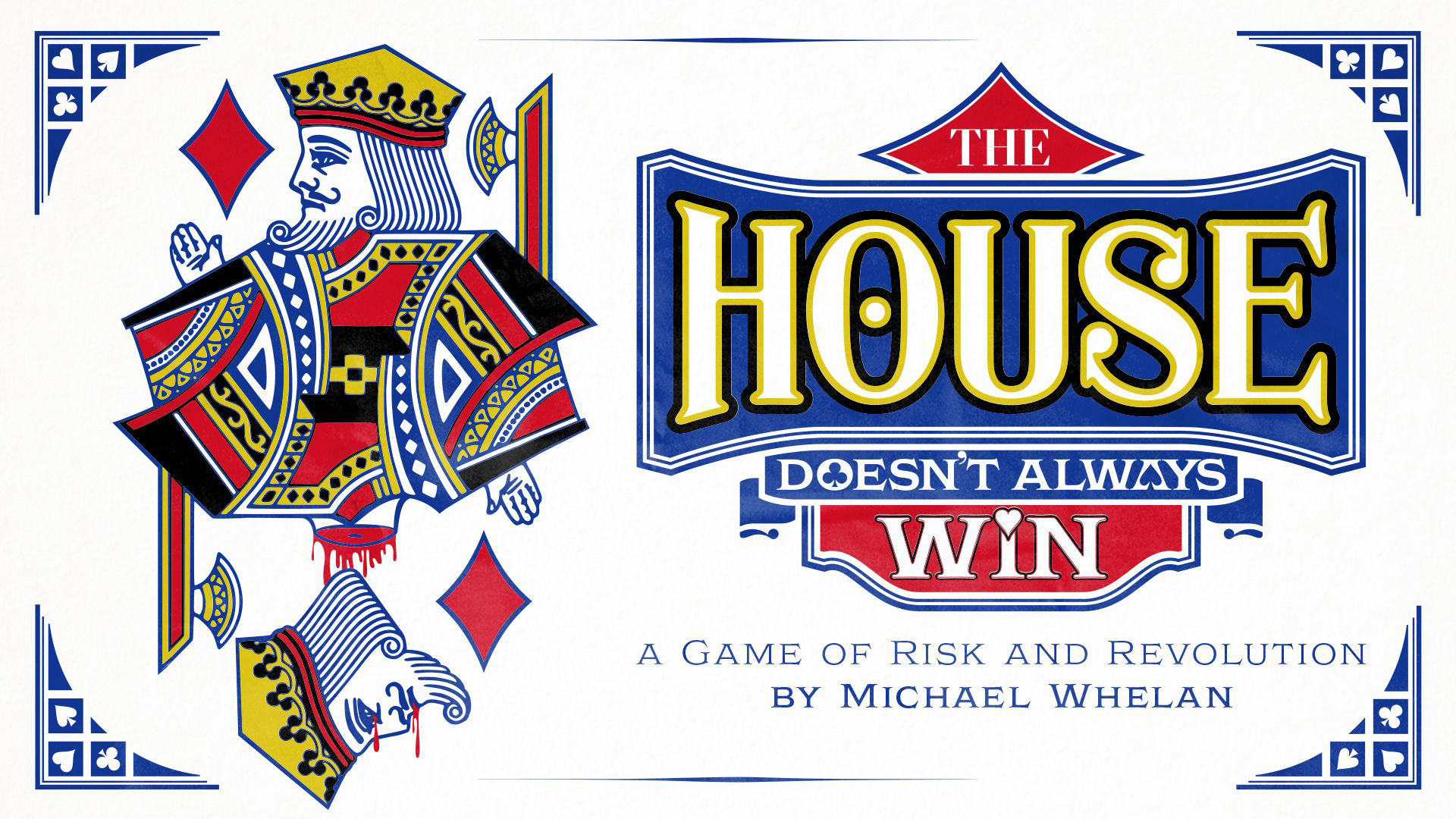 The House Doesn't Always Win
"THDAW is probably the most excited I've been about using cards in an RPG ever. The tension of a scene building up with each card that flips over, living on a knife's edge deciding when to hold 'em, and when to fold 'em, is captured brilliantly here. Couple the elegant and tense core mechanic with the premise of the game, going from zero to hero, and you've got a game that brings excitement and dread with each card flipped. You're not just looking for that next spade, you're putting all your chips on the table to live out a real underdog story."
Spencer Campbell, Gila RPGs (Slayers, LIGHT, Corvid Court)
♠️ PUSH YOUR LUCK ♥️ RISK IT ALL ♣️ CHANGE THE WORLD ♦️
The House Doesn't Always Win is a game of risk and revolution by Michael 'Wheels' Whelan. Turn your standard deck of playing cards into a story of upheaval and struggle as those with nothing take on those that hold all the cards.
Play as cyberpunk hackers destroying mega-corporations, labourers revolting against their king, mobsters trying to oust the biggest family in the city, broken elves toppling a tyrannical Santa Claus...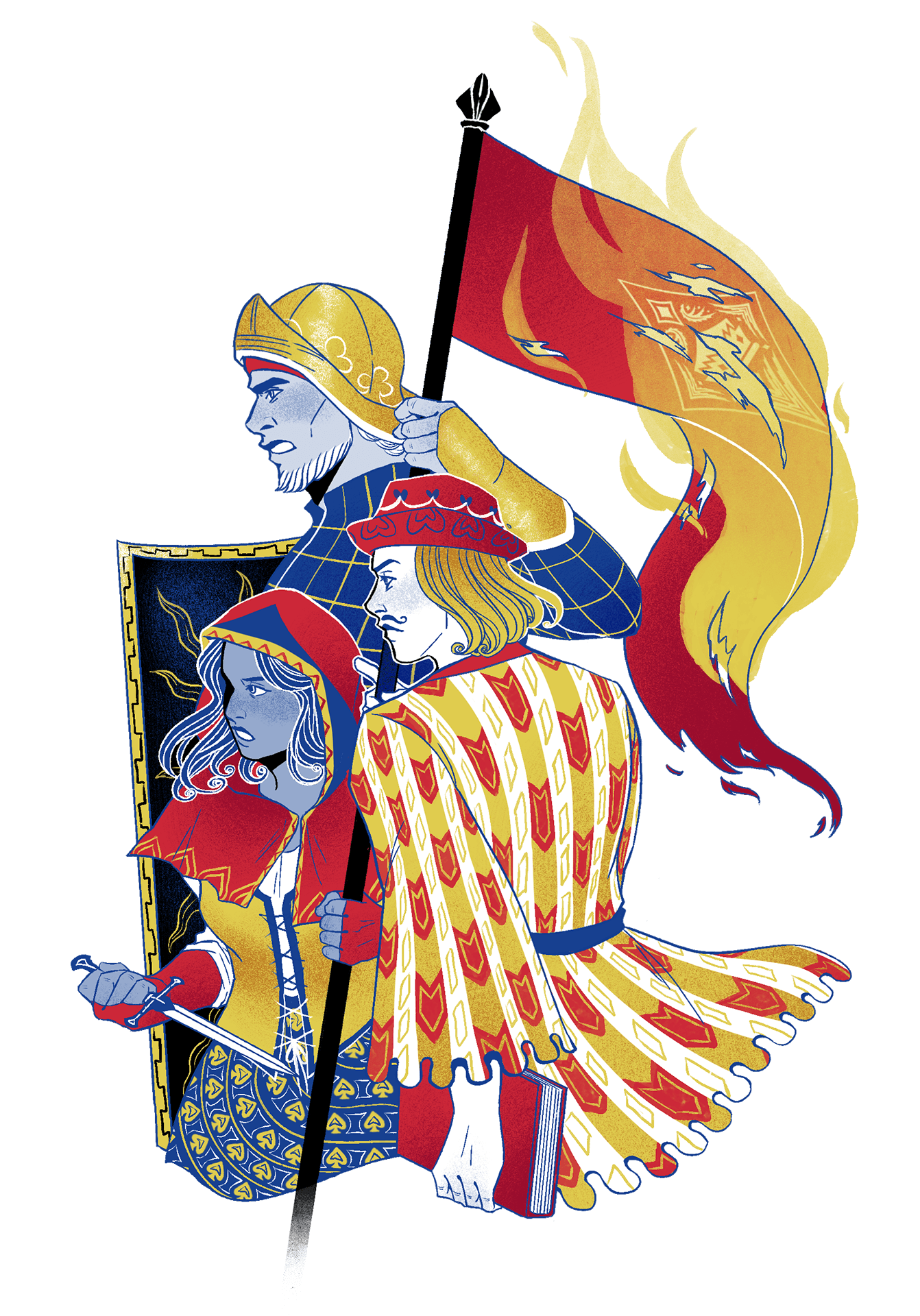 "It looks great! I love the aesthetic, art, and diagrams. Nice compact design on the scenarios too, which I always appreciate as a GM."
John Harper (Blades in the Dark, AGON, Lasers & Feelings)
♠️ INNOVATIVE MECHANICS ♥️ INCREDIBLY TENSE GAME PLAY ♣️ ALL IN A DECK OF CARDS ♦️
In The House Doesn't Always Win, every action is important. Swap rolling dice and flat yes/no resolution systems for unique tarot-like readings as you draw from the deck searching for Spades, Hearts, or Clubs. The odds change as you play, with cards falling in and out of the deck and even being lost forever. Challenges are dramatic and mult-layered, and a unique folding mechanic asks if you're willing to sink or swim.
Expose the Diamonds' weakpoints and use their own cards against them. Steal cards from the deck and cheat to get out of tricky situations. Capture, Convert, or Eliminate your targets in heist-like scenarios deep in enemy territory. Do whatever it takes to change the world.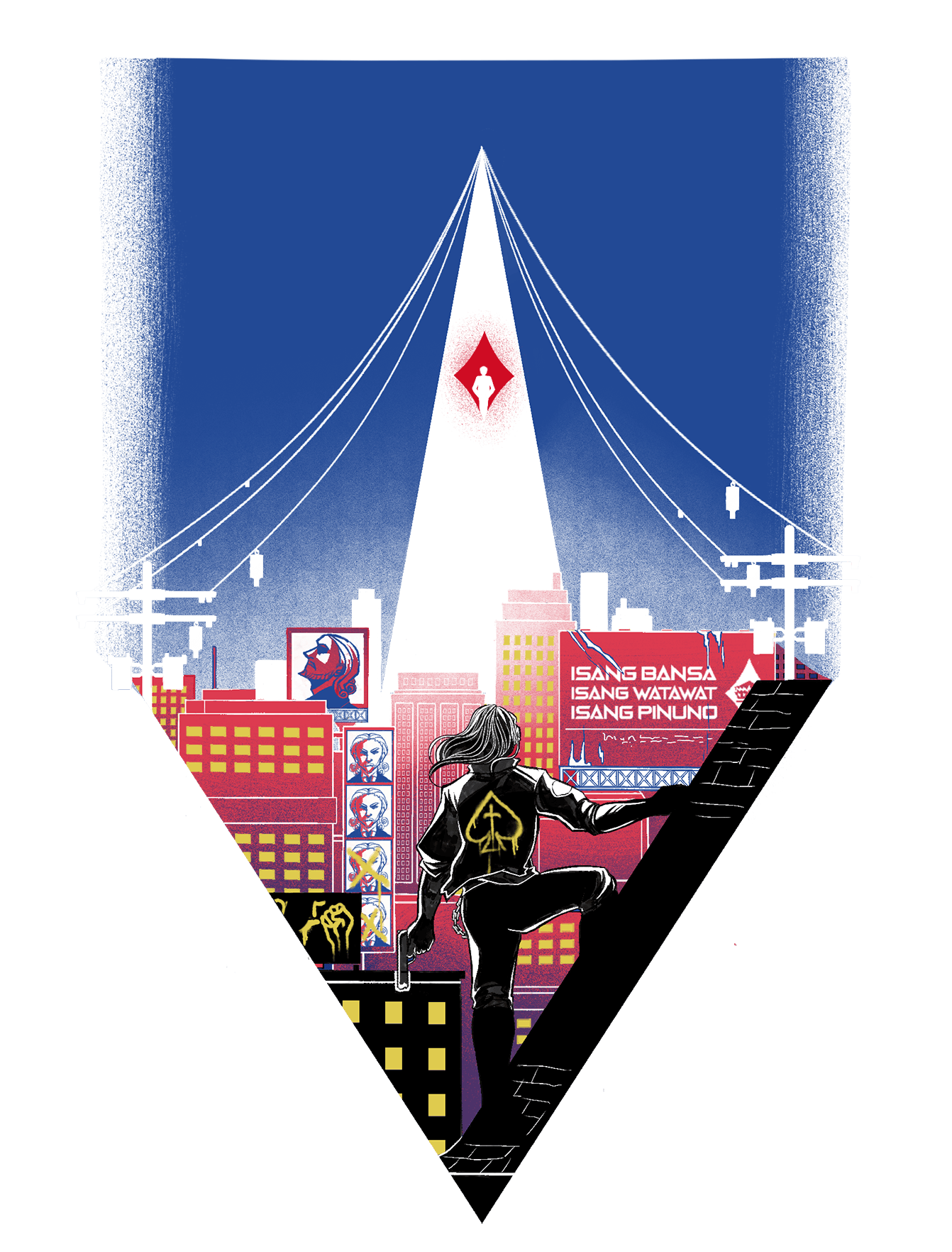 "The best card games & my favorite RPGs let me think strategically, act tactically, & push my luck right up to the very end. THDAW perfectly shuffles a crisp theme & open genre play with sharp design & breathtaking art. This game raises the limit on what card based RPGs can do."
Tony Vasinda (Plus One Exp)
♠️ GORGEOUS ILLUSTRATIONS ♥️ INCREDIBLE SCENARIOS ♣️ SLICK DESIGN ♦️
Featuring illustrations by Evangeline Gallagher, Lilit Beglarian, Riotbones, Sirocco, and Ullahoops
And pre-written scenarios from Brandon O'Brien, Johnny Chiodini, Spenser Starke, Viditya Voleti, Xalavier Nelson Jr., Zoe Delahunty-Light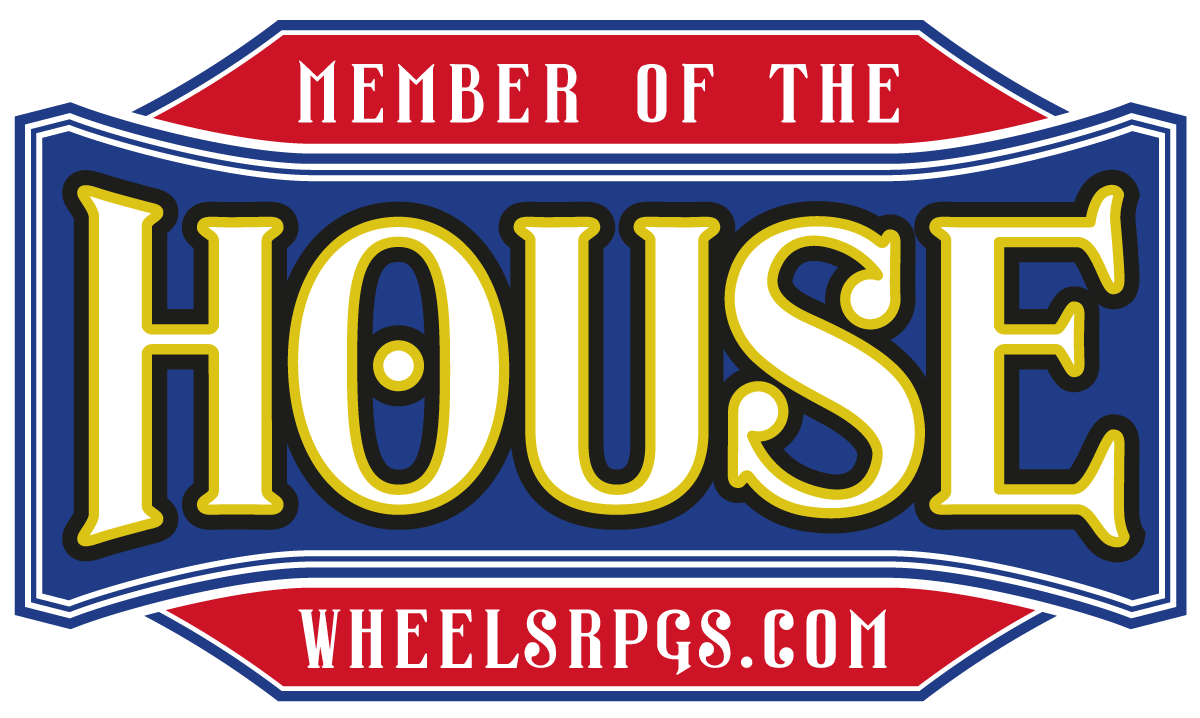 ♠️♥️ MAKE YOUR OWN GAMES WITH THE SYSTEMS FROM THDAW♣️♦️
Like what you see? Inspired to make something with the systems in The House Doesn't Always Win? Visit https://wheelsrpgs.com/members-of-the-house for more information, including free copies of the game for maginalised game designers!
Purchase
In order to download this TTRPG you must purchase it at or above the minimum price of £25 GBP. You will get access to the following files:
Download demo